Shaun Proctor has been an upholsterer since the late 70's, but the proctor family have been in the upholstery trade in Cambridge since the 1940s. He can offer an upholstery service which is second to none and satisfaction guaranteed. Shaun only works to highest of standards using traditional skills past from father to son.
S. Proctor Upholstery was started in 1988 by Shaun Proctor who left school in 1979 and went to work for his fathers upholstery company Probak Upholstery Cambridge where he learnt his apprenticeship and became a fully trained craftsman 7 years later.
Over those 7 years he worked along side many different master-craftsmen within the furniture trade form all over the U.K gathering lots of information and techniques from all of them. This has given Shaun a knowledge and service that is second to none.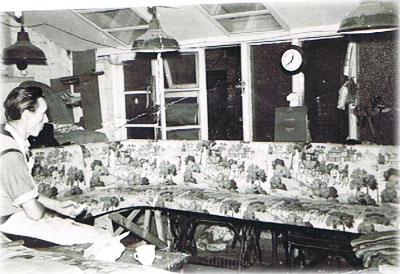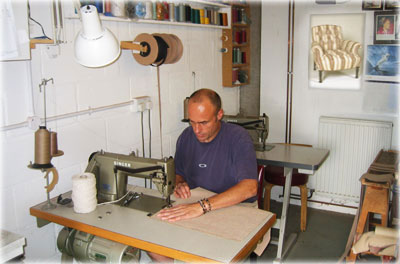 Since 1979 Shaun has worked on just about every type of furniture and seating there is and has a real passion for the upholstery trade and only works to the highest of standards using traditional methods and materials where required.
Unfortunately in today's modern times Upholstery is a dying trade due to the throw away society we now live in, with poor quality furniture at low low prices readily available every where you look the upholstery trade is struggling to survive. So do something positive don't buy cheap furniture and throw it away in 2 years time, recycle, have your old well made furniture re-covered and watch it stand the test of time. BE GREEN.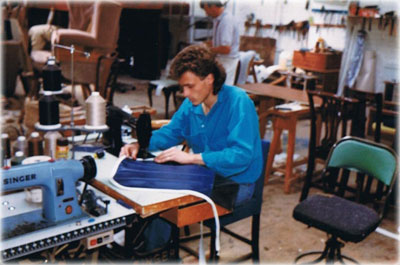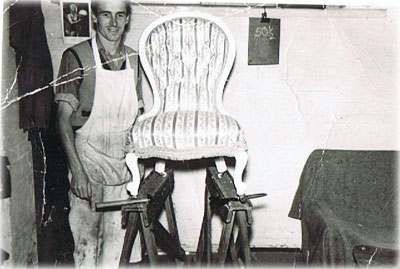 FABRICS
Shaun carries a large selection of upholstery weight fabrics and deals with companies such as Romo, Monkwell, Sanderson, Kirkby House, Sherwood, Linwood, Wemyss, Ross, J.Brown, Cover Tex,John Singleton, Porter Forster, Martins, Bradbury, Interface, Yarwood, Andrew Muirhead, Crest, Futura and more.
D.I.Y
S Proctor sell all your requirements for the D.I.Y enthusiast from tools to sundries to fabrics
FOAM
Not only do S.Proctor sell foam any size and shape but they also offer a replacement cushion service. If your existing sofa or chair cushions are looking tired,deflated and giving you no support then bring them in to us we will measure them ,price them and 9 times out of 10 replace them for you the very same day.
BESPOKE FURNITURE
S Proctor can offer a bespoke furniture making service from footstools, sofas, chairs, headboards to bench and banquette seating all made to your specifications.
EXAMPLES OF WORK WE HAVE CARRIED OUT
Stools, chairs, sofas, daybeds, garden furniture, office furniture, antique, modern, boats, caravans, cars, motorbike seats, rooms lined in fabric and leather, camper-vans, pubs, clubs, restaurants, churches, chapels, schools, hospitals, desk inlays, hotels, panels, screens, buses, coaches, vans, lorries, horse-boxes, colleges and universities. – Click here to see some examples in our Gallery